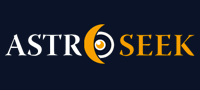 Astro-Seek.com Seek and meet people born on the same date as you ...
Free Personal Astro Portrait, Date of Birth - dani888
---


dani888



Date of Birth:
Country

AU, Australia
Gender:

Female
Age:
CURRENT PLACE
Country:

AU, Australia

Send a Message
Ok for transparency I'm here 1. Potential the data collection for empirical based research in the realm of transpersonal, depth, or spirituality based fields of psychology. I have a rare placement. I'm more curious about 12th house people right now. I am already noting many trends from observational, subjective viewing of what is available. I actually appreciate this type of internet : social media vs the marketing and money siphoning alogrithim of Facebook and Instagram. I have also, done this on another site called last fm which collects MUSIC statistics and data in a similar way, kind of. I met a few people over the years and tended to see that site as a much friendlier, more open and less crass alternative to things many modern people in my generation will always gravitate too.. (tindr, dating apps, yuck, Facebook, Instagram, Twitter was ok, not so much now). It's all based on content and income and marketing and I think that's not what the internet was intended to be, as an I information sharing database, like the older times we had bulletin boards, forums, chat and discussion and often details and debate on topics of interest, focused on platforms, that were purely to connect and share knowledge and not sell some product. So I enjoyed that, it's 99.99 % nonsense NOW. I'm not here for anything but astrology, but I saw the other side of this and couldn't resist a potential networking (for like minded, or souled natal twins) and seeing how it functions. I like people coming together based on shared interests not some random computer algorithm that is AI. the endless press of information and databases to seek (old internet) is basically obselete (2020). This is a reflection of that. I had a similar intro on my music blog and it generated a lot of feed back. Let's see. Connect. Collaborate. Discuss. Maybe people may feel the same.
I was drawn in by the dating feature as I do not (other than money ventures in the past ) go there but I do know people who do and see that side. I always hypothesised how the idea of a synthesis of psychometric and self report inventory measures (personality type, compatibility etc).. that can or will go with the more spiritual or gnostic themes of astrology and other topics of metaphysics.
Adding elements of shared interests like music, culture, hobbies etc, adds the ability for friendships or interpersonal connection that is beyond and outside of "romantic or sexual" 21st century modern ideals. Yes sex is everywhere. I do not want that, I want maybe, someone who isn't shallow, stupid and superficial like the 95% of neurotypical sheep around the internet.
L
I also note last fm as far as I know was never meant to be a dating site but I actually met one decent male platonic friend from that site once, among others who shared my weird music taste.
I would of travelled to places to meet more people in my genres but covid is here so I'm scouting online, this probably won't be looked at by me again for years.
But it was a fruitful, and intellectual type friendship/business or ideas focused partnerships, mentor ships or enterprising solution focused ideas oriented humans; which are looking to be more connected, "connective" & less "commerce money making gimmicks or profit for content ". I really want to emphasis how I do not dislike people making money doing what they love, but I hate that everything online is now focused, for that, and makes it harder to find what was once shared due to love or the passion someone had for that topic.
I am a female, I am a magician, Musician, & trained therapist looking to research topics
in higher academic settings that are unconventional and possibly; controversial but, break the current stagnation of the social science and brain, behaviour and personality/anthropology/
neuroscience/medical/…
and soul focused/ counsellor/psychotherapy/medicine man or woman; shaman/cultural roots connection gap.
I know. (Who the hell funds that research..)
I think the Saturn in Aquarius having a saturn return NOW, until 2023 can do something with that.
With all the other energy I hope that whatever went down for hundreds of years is a. Destroyed. b. Redesigned c. New blueprint, let go of what doesn't work and work on the building, growth and collaboration of what is missing from the current "faulty system".
I'll link an email, if this stipulation is one you may resonate with. I am open to all sorts of ideas.
I can be found @ Lunaviveca@gmail.com
*casts internet ether net spell to the masses* xx
---
*April 20, 1991
, 31 years
Celebrities born on Apr 20th
Friends


Moon calendar
Moon in

Pisces
Show calendar
»