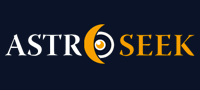 Astro-Seek.com Seek and meet people born on the same date as you ...
Free Personal Astro Portrait, Date of Birth - Victor_Valiant_
---


Discussions in forum:
Topics: 2 |
show
»

Victor_Valiant_



Date of Birth:
Gender:

Male
Age:

Send a Message
I am Victor Valiant
Music artist, DJ/Producer from The Netherlands.
I do digital graphic art, write poetry, short stories & educational material.
Develop music studio software, run a music label & publishing company,
And own the brand, Victor Valiant®
I love astrology knowledge and researching
& been on astroseek for over 4 years.
I read birth charts, synastry charts & transits charts.
Knowing the abilities/talents/traits we're born with (birth charts)
Compatibility in connecting with others, (synastry charts)
and the evolution we face daily with challenges/phases in life. (transits)
With years of study from lots of different sources
I've always stuck with knowledge that proves true to life
& that we can verify with our own personal experiences.
I enjoy hearing on life stories & life events,
matching it with astrology aspects and check how accurate & valid they are.
I like meeting people and gaining new insights
This all helps with fine tuning my understanding of astrology.
I'm always adjusting my astrology data with new findings & realizations.
I help others on their starting journeys into astrology
To read one's own chart, synastry & transits
using the many tools here on Astroseek.
Sharing knowledge on signs, planets/asteroids & houses/sectors
I sometimes post in the community forum.
For more detailed professional readings and guidance with an personal situation,
I charge an appreciation fee for my time & efforts with interpreting aspects towards your specific situation.
I encourage self empowerment, and self acceptance,
When one is fully aware of one's personality in connection with their birth chart indications on traits & nature,
one can adjust and find an better balance in expressing themselves,
and leading their life in the direction of choice.
No birth chart is ever bad & I dislike such doom & gloom negative mindsets.
I promote positive thinking, open mindedness & good cheerful vibes.
-----------------------------------
*Important notes on messaging me*
[It goes without saying, but many lack common sense, so I have to]
1)
Show some decency and manners in your message.
I appreciate thoughtful and respectful messages
that show genuine interest in astrology.
2)
I value meaningful messages and thought-out texts.
Avoid sending short, single-line messages
If you take the time to write/type a meaningful message,
I will take the time to read and respond to it.
3)
I don't offer fortune-telling or predictions about the future.
Astrology is a tool for self-awareness and personal growth,
not a means of predicting the future.
4)
While I enjoy meeting new people and having meaningful conversations,
I'm not in need of more friends.
If you have a specific question or topic you would like to discuss,
please get straight to the point.
5)
If you have an interest in dating me or discussing romantic/sexual topics,
please be clear and honest about your intentions.
Pretending otherwise is deceitful and won't be tolerated.
6)
Adding me on social media to message is okay,
Don't spam message. I value respectful and meaningful messages.
I am enthusiastic about topics that can enhance our experiences in life,
and I am always happy to help others on their astrology journey.
Cheers


"Smile some ;) Laugh some ;D & Be awesome! \0/"™
Victor Valiant
---
SEZEN
20:30h(Asc. Capricorn)
Celebrities born on Jul 12th
Friends


Moon calendar
Moon in

Gemini
Show calendar
»