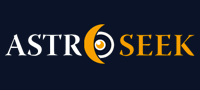 Astro-Seek.com Seek and meet people born on the same date as you ...
Free Personal Astro Portrait, Date of Birth - Gerhard
---
Gerhard



Date of Birth:
Country

ZA, South Africa
Gender:

Male
Age:

Send a Message
Im looking for Men. Girls your welcome to be my friend but nothing more.
Well.... I like detail therefore I love info. Google is my soul mate and books my true love.... ;) I don't know how to summarise my story in this short space. I'm addicted to laughing like we all should be but unfortunately this world has gone mostly slapstick comedy so now.... Finding sharp Intellectual humour is like finding a fairies in a world of black and white pessimistic realism where dreams and colour of rainbows are written on tomb stones. I'm Young and serious at times but like to believe I have great sense of humour and an Extraordinary Imagination with no boxes to define myself by. I don't think on how to think outside the box.... I ask what box. Basically to sum it up: I'm looking for someone who is Intelligent who can teach me something everyday and Make me laugh hysterically and uncontrollably until I cry with laughter....someone who I can be myself with... I think I'm real: I'm Intelligent and Good looking with a good sense of humour. Be Positive and Optimistic. hate bitching and moaning about negative things that we can't change. Petrol,Economy,Traffic.....etc etc I have an unconditional abundance of love to give... Just waiting for the ONE. I Appreciate all things beautiful and craftsmanship that goes into it. Whether its a beautiful Butterfly or an old vintage car. I am very much a go getter in life, very goal driven, career driven, I am spiritual. I like knowing more about anything and everything.  I like to experience new things in life, as long as it isn't damaging to my body, I have a philosophy, If I'm to comfortable I'm not growing if I'm not growing I'm degenerating which means I could be just as well as dead because then I'm just wasting my time living and just being an oxygen thief. I cannot change those around me so it leaves only me to consistently keep changing ever evolving and becoming the best me I can be. Stepping up and taking responsibility for my life.
Sorry don't really read Fiction/Novels, my life is interesting enough don't need to read other peoples drama's (The Shack and a few school Afrikaans Non-Fiction novels). Mostly Read: Self Improvement, Metaphysics,Knowledge/Interesting General Fact books, Business, Psychology,Leadership. My Favourite books: Slave Species of God(Genetics), The Magic of Thinking Big, Personality Plus, 5 Love Languages, Use your Head by Tony Buzon, The Slave species of God, 7 Habbits of Highly effective people, Think and Grow Rich, Consciousness is the new currency, Skills with People, The break through experience, All you need to know about Astrology... to name but a few.
---
*January 29, 1989
, 33 years
chuls
17:20h(Asc. Gemini)
Celebrities born on Jan 29th
Friends


Moon calendar
Full Moon in

Aquarius
Show calendar
»
Seek users born on
Seek users by nickname